Utilising blockchain in the food and beverage industry for transparency and trust
Lorem Ipsum is simply dummy text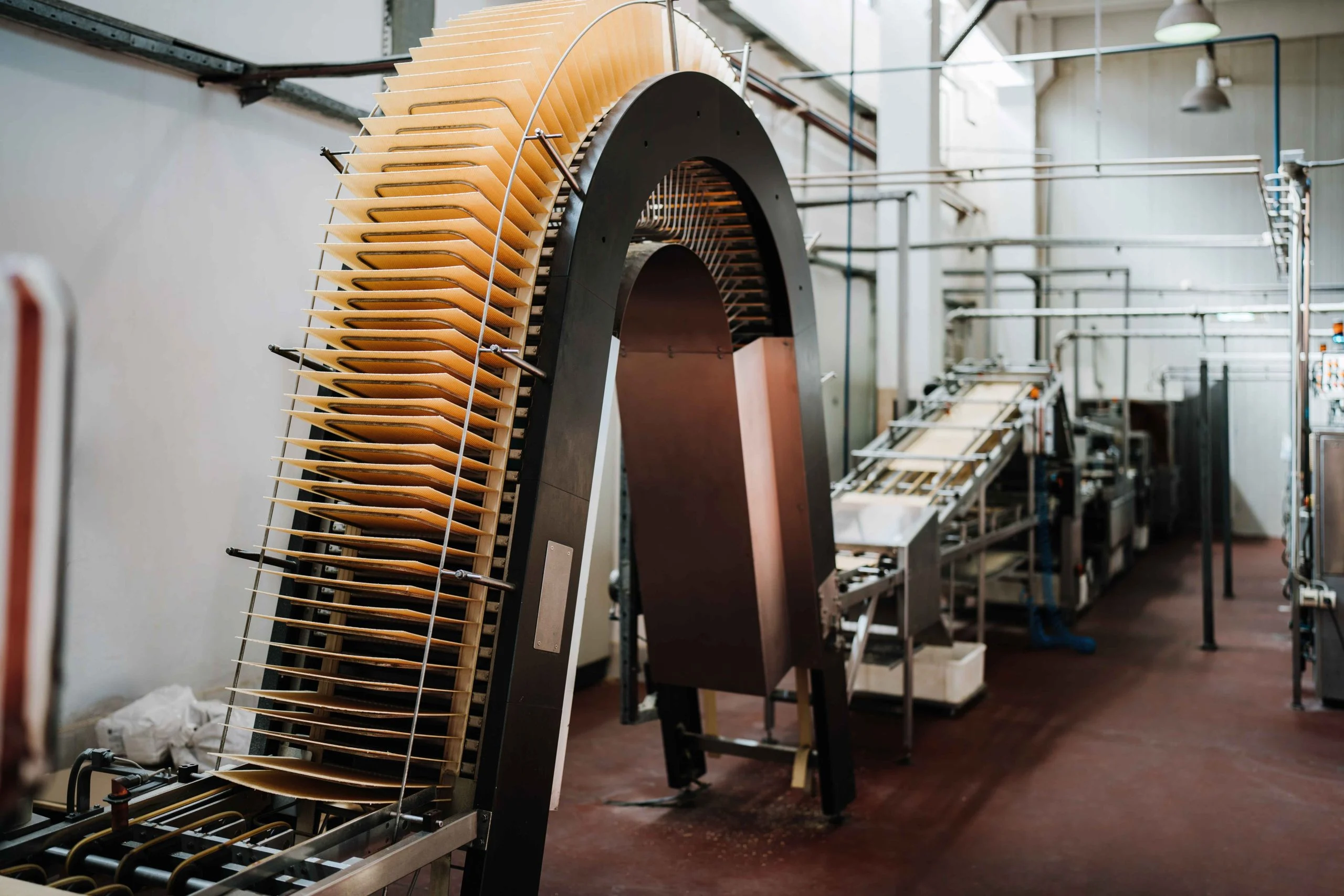 ---
The multibillion-dollar food and beverage industry faces an ongoing challenge associated with tracking, distribution, transparency and trust. This challenge can make it hard to ensure safety and security, especially as there are so many individual links to the chain. Additionally, the US government keeps a close eye on the industry and is about to roll out new legislation associated with food safety modernisation, known as FSMA 204. As the pressures mount for companies impacted by this legislation, the application of blockchain in the food and beverage industry might present a potential solution. Could this technology enhance transparency and foster trust in this vast sector?
Looking into food and beverage industry supply chains
Proper supply chain management is crucial to the food and beverage industry. It will enable interested parties to oversee and coordinate the various parts of any supply chain to ensure that finished products can get to the end consumer promptly and efficiently and with due regard to safety. The typical supply chain includes suppliers, manufacturers, distributors, retail outlets and consumers. It features a variety of steps, including procurement, production, inventory, customer service and coordination. For the chain to work as intended, all interested parties must coordinate and manage all individual steps. 
Many risks are inherent within this industry, so it's essential to ensure that supply chain methods are transparent and that foods can be carefully traced along each journey step. Unfortunately, mistakes can happen, and some unscrupulous actors can try to cover up errors and commit food fraud. Little wonder that government should keep such a close eye on food and beverage industry supply chains, with further legislation incoming. 
The incoming FSMA 204 guidelines
The Food Safety Modernization Act (2011) set out to overhaul US food safety laws. It contains various record-keeping requirements that apply to facilities manufacturing, processing, packing, or holding foods that are "high risk."  
On November 21, 2022, the FDA published a final rule requiring additional traceability records for certain foods. This final rule is a crucial part of the "new era of smarter food safety blueprint" established by the NDA to implement section 204D of the Food Safety Modernization Act. Involved parties can now quickly identify and rapidly remove potentially contaminated food from the market, which should result in fewer foodborne illnesses or deaths. 
Everyone who is subject to the rule must maintain records with "key data elements" linked to specific "critical tracking events." Unless otherwise agreed, they must also provide any pertinent information to the FDA within 24 hours. This final rule will also cover foreign companies that produce food for US consumption and apply along the entire food supply chain, from farm to table. 
How blockchain can help
Blockchain can potentially solve many issues along the supply chain by focusing on decentralisation and increasing food traceability. And blockchain is immutable, so transactions will always be evident and cannot be hidden. 
When the parties use blockchain technology in the supply chain, detailed information will be available about each product, including where grown and harvested. Administrators will store the data within a tamperproof blockchain, and consumers can have confidence in the information. As the supply chain ledgers will be blockchain-based, companies can access information about tainted food immediately, prompting product recalls and keeping potentially harmful food away from the market. 
As blockchain technology becomes more widespread, consumers may be able to track the progress of their food from farm to table through their smart devices. Companies can also track fresh produce in real time and use blockchain to provide them with a transparent record. If any safety violations occur, they will pinpoint them immediately, making it easier for these companies to comply with FDA regulations and other rules. 
Blockchain technology may become less costly than legacy food tracking systems, bringing all data sources into one silo and avoiding confusion and record-keeping errors. The manufacturers or suppliers are less likely to break any rules intentionally, and this should make the entire supply chain more accountable. The end consumer should benefit through better food safety, while those along the supply chain could benefit from lower costs or increased profitability. 
Blockchain will have a full record of all food translations in digital form. Regulators can immediately trace any discrepancies or offences and act where needed. As blockchain technology can also help to combat food fraud associated with mislabelling of products, this should also help to reduce food wastage along the line. 
How HLB can help
HLB takes a close interest in the food and beverage industry and has produced a white paper about innovation in the industry and the push and pull of consumer engagement. The experienced agriculture and food experts at HLB are ready to work with your organisation if you want to learn more about blockchain technology and how it may help you if you are impacted by FSMA 204. 
Reach out to the staff at HLB, a global network of independent advisory and accounting firms, for further guidance. 
---