Securing our future: The release of the ISSB Sustainability Standards
A conversation between HLB Global CEO, Marco Donzelli and Mardi McBrien, Director of Strategic Affairs with the IFRS Foundation.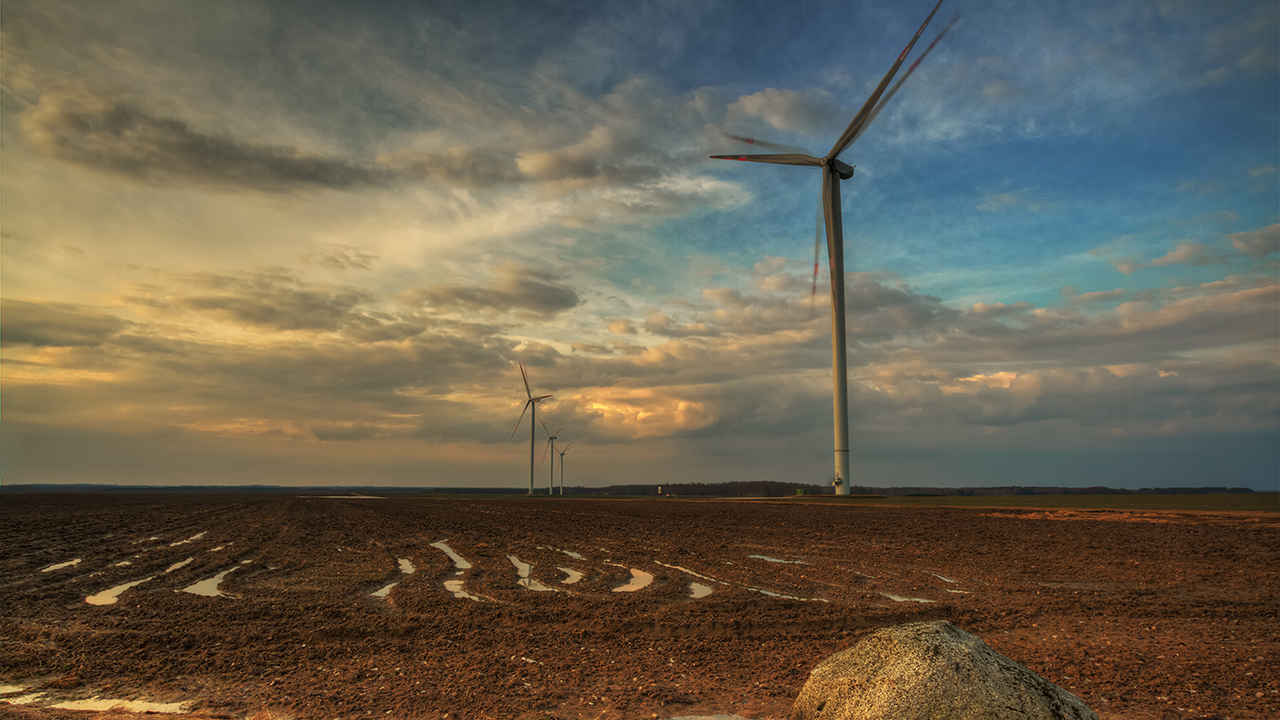 ---
They have arrived! The highly anticipated Sustainability Standards have been published from the International Sustainability Standards Board (ISSB) . This marks a significant moment not only for the audit industry but for financial services in general.
At HLB, it is our purpose to make a positive and sustainable impact on the future of our clients, our people and our communities, because we care about their well-being and success. Business needs to support the greater good and work for all of society. Regardless of the market you are in, if you are not prepared and ready to embrace the essence of these Standards for your clients, you will be left behind and the long-term viability of your business will come under question.
To stress my point a little further, I recently spoke with Mardi McBrien, Director of Strategic Affairs with the IFRS Foundation, on the true objectives of the Standards and how they will impact the mid-tier sector.
First, let me offer some context on the ISSB and how we came to this set of standards.
The ISSB was launched by the IFRS Foundation with the goal of establishing mandatory sustainability disclosure standards for companies. This aims to address fragmentation in voluntary disclosure and ensure consistent, high-quality, and transparent information. The ISSB has defined a baseline set of corporate sustainability disclosure standards, which will require companies to disclose their environmental, sustainability, and governance (ESG) efforts.
Many companies have already recognised existing frameworks like the Global Reporting Initiative (GRI) or Task Force on Climate-Related Financial Disclosure (TCFD) and may release some ESG information voluntarily. Additionally, the European Financial Reporting Advisory Group (EFRAG) has developed the Corporate Sustainability Reporting Directive (CSRD) that will dictate further reporting standards. These will be published in due course. This directive will include significant sustainability-related reporting requirements, covering sustainability risks and opportunities, as well as the company's impact on people and the environment.
The new ISSB standards will require companies to provide information on how they measure, monitor, and manage sustainability-related risks or opportunities. Companies must also explain the link between this information and the risks and opportunities identified in their financial statements.
Mardi, thank you for taking the time to talk us through the various elements of these standards. Let's start with the basics, can you give us an overview of the aims and objectives of the Standards?
Fundamental to our work at the ISSB is the belief that better information creates better decision making. This in turn supports healthy capital markets, by building trust, efficiency and transparency. In building ISSB Standards we are focused on providing transparency and efficiency in company disclosures to investors.
As we all know, sustainability factors have swiftly become a mainstream part of investment decision-making: at the ISSB we are building a common language for sustainability disclosures, to be used globally. The information provided by our Standards will empower economic decisions by requiring information that helps investors assess sustainability-related risks and opportunities to inform their decisions.
There is so much to cover under the umbrella of sustainability, and oftentimes it is hard to quantify sustainable information so with all this in mind, how were these Standards formulated?
In building these Standards we focused on providing companies an efficient and effective reporting system that provides a clear, identifiable, set of information that meets investors needs on a globally comparable basis.
It is critical that our requirements can be applied in developing and developed economies and by both large and smaller companies. This is why we have embedded proportionality into our Standards, alongside the launch of separate initiatives focussed on capacity building.
We are aware that many companies will need to meet multiple jurisdictional requirements for reporting. This is why we have taken a "building blocks" approach to our Standards. We have designed our Standards to be used in conjunction with the requirements of jurisdictions, or in conjunction with requirements of the Global Reporting Initiative (GRI).
In December, alongside the European Commission and EFRAG, we announced that we are working toward a shared objective to maximise interoperability of our respective standards and aligning on key climate disclosures when possible. This joint work focuses on detailed terminology within the standards, and as such will be completed with the finalisation of both sets of standards.
What this means for companies is that they will have what they need to begin applying ISSB Standards very soon. We have chosen this timeline to ensure that we address the urgent need for these standards, consistently communicated to us through market engagement. Meeting this need has been a core priority for the ISSB from the outset.
A big question for our people is that although these Standards are aimed more at the listed market, how will they impact mid-tier firms?
We are focused on providing standards for listed companies. However, as listed companies begin to adopt new reporting standards, much of the work to establish accurate information on emissions along the supply chain, to use one example, will require smaller sized companies to be able to provide them with accurate information.
Business has to work in the interests of all society but if you could break it down, who is the main stakeholder the ISSB Standards focus on?
The ISSB was set up to meet information needs of investors globally. The IFRS Foundation had become aware of an increasing demand from investors for information to better understand how sustainability factors are affecting companies.
Historically, what has happened in practice is a plethora of ideas for how reporting of this information should occur and a huge variety of the kinds of information that is being provided in the market. But this information is sometimes inconsistent and lacks comparability. That's why a decision was made to create the ISSB following demand from our stakeholders globally, to provide high-quality information that would be globally comparable. And we were delighted to be supported by the regulatory community including the G7, the G20, the Financial Stability Board and IOSCO.
It's clear from our work over the last year that companies are keen to provide information that is useful in global capital markets to inform investment decisions. So, the ISSB is seeking to ensure that companies can communicate with their investors, providing decision-useful information about sustainability-related risks and opportunities. We're also very focused on the efficiency of the reporting system.
Finally, what is the difference between these Standards and the work EFRAG is doing on the CSRD?
In building the ISSB Standards we focused on providing companies with an efficient and effective reporting system that provides a clear, identifiable, set of information that meets investors' needs on a globally comparable basis.
We have been working with the European Commission and EFRAG toward a shared objective to maximise interoperability of our respective standards and align on key climate disclosures when possible, to reduce reporting burdens.  The objective of this work is to enable our stakeholders to meet the requirements of both ESRS and the ISSB Standards in an efficient manner reducing duplication in reporting.
Thank you, Mardi.
To summarise, while these new ISSB Standards primarily apply to publicly listed market, mid-tier companies should not become complacent as there could be a trickle-down effect. Non-listed companies may need to comply with the obligations set by their large clients. To anticipate these requirements, mid-tier companies should invest in ESG and sustainability, position themselves as vital components of larger businesses' supply chains, and stay updated on the evolving standards.
By developing a robust sustainability reporting ecosystem and implementing a strong ESG strategy, mid-tier companies can monitor their progress, attract capital markets, and receive support from investors who value sustainability. This is what will future proof your company, secure long-term growth and ensure you contribute to the greater good.
And that is what it is all about, together we make it happen!
---
---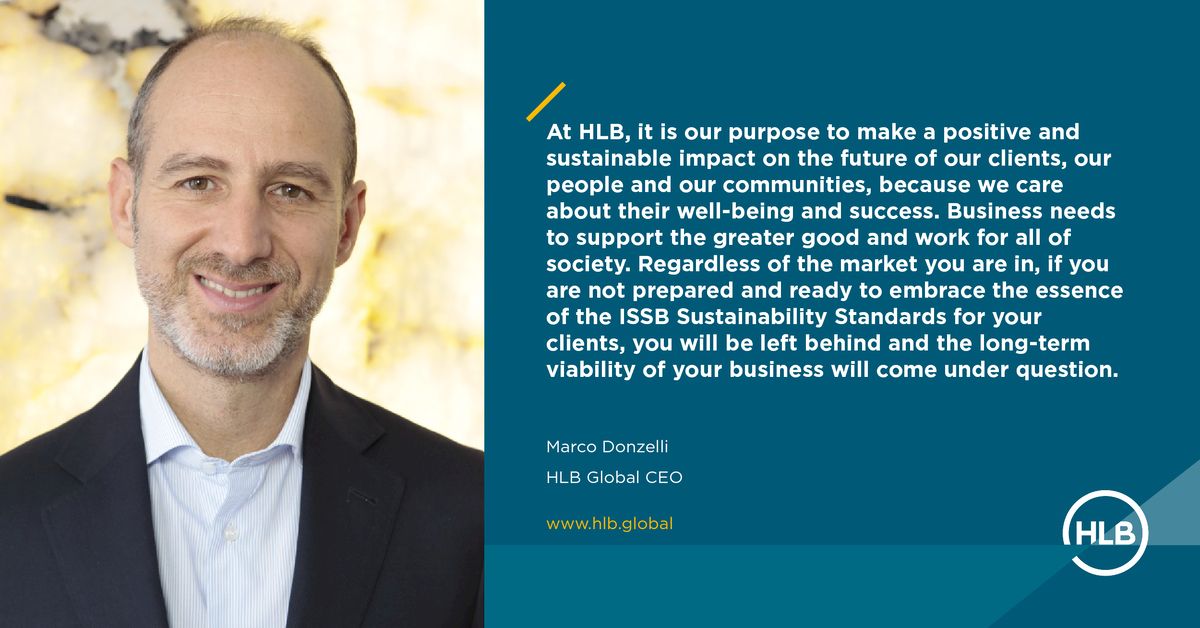 ---