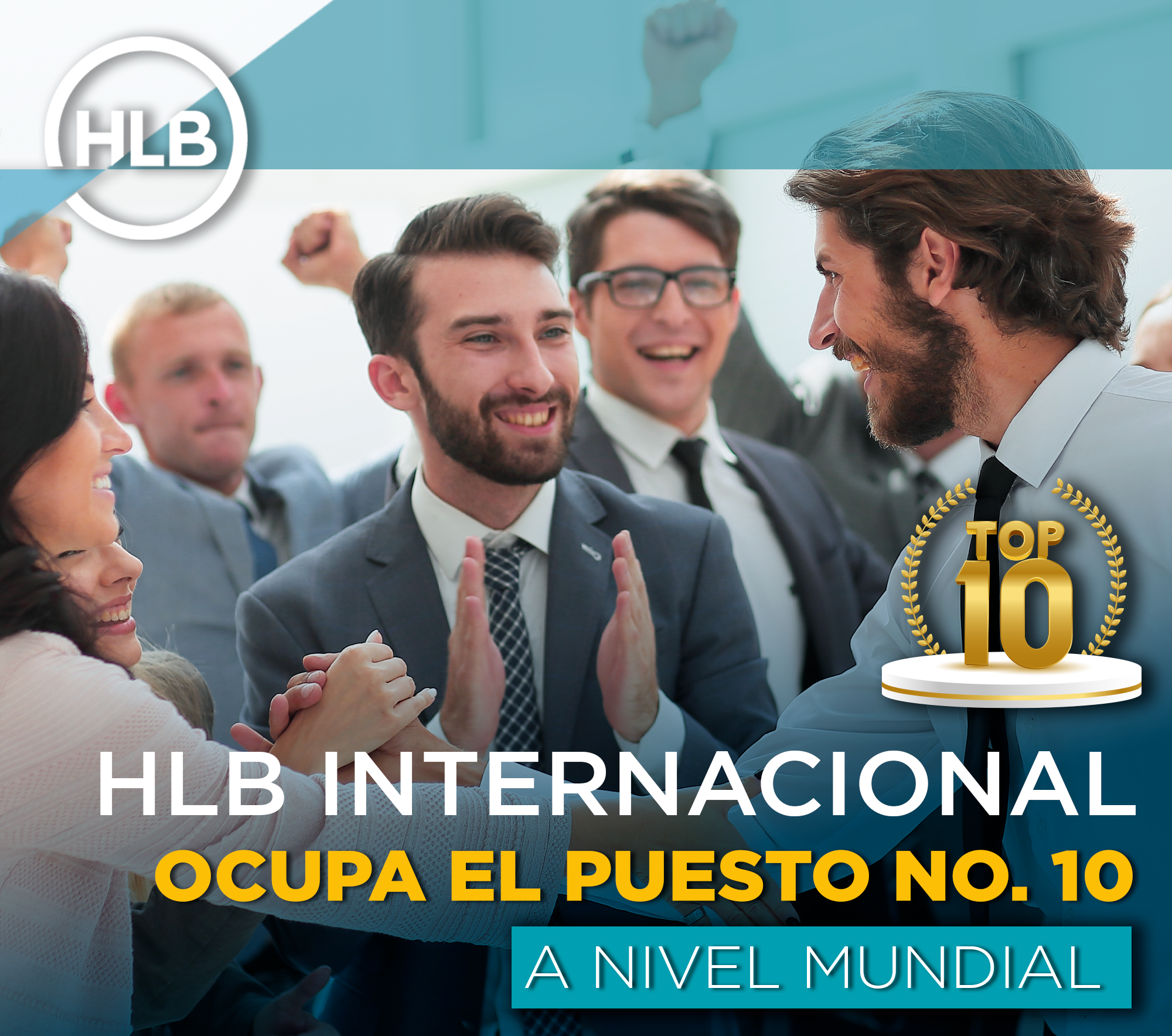 2022 was a key year for HLB, step by step we have been building an interesting objective which is directly related to the growth strategy. For this, important events such as the economic recession due to the SARS-COV Coronavirus 2019, the war between Russia and Ukraine, world inflation and energy crisis; factors that initially would have blocked such growth.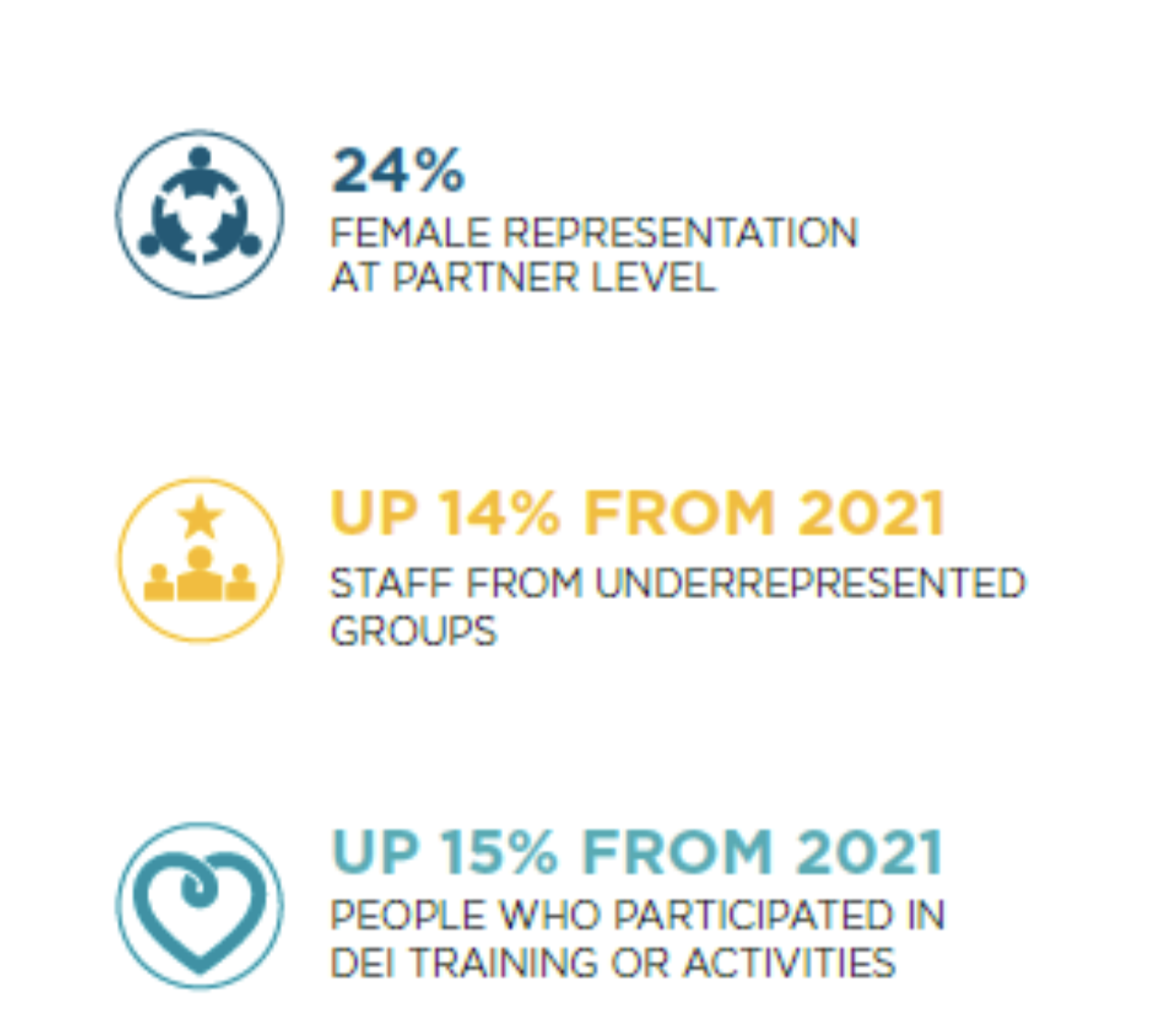 We knew how to take advantage of the skills of our people, together we made it possible, which allowed us to achieve a sustainable growth of 9% in fiscal year FY2022 reaching annual revenues of US$4,436,362,402.
We knew how to implement the commercial strategy "Shaping a shared future", transforming a work environment focused on service and trends aimed at internal and external customers. We have known how to take advantage of experience and perspective to communicate relevant information and decisions that allow us to innovate.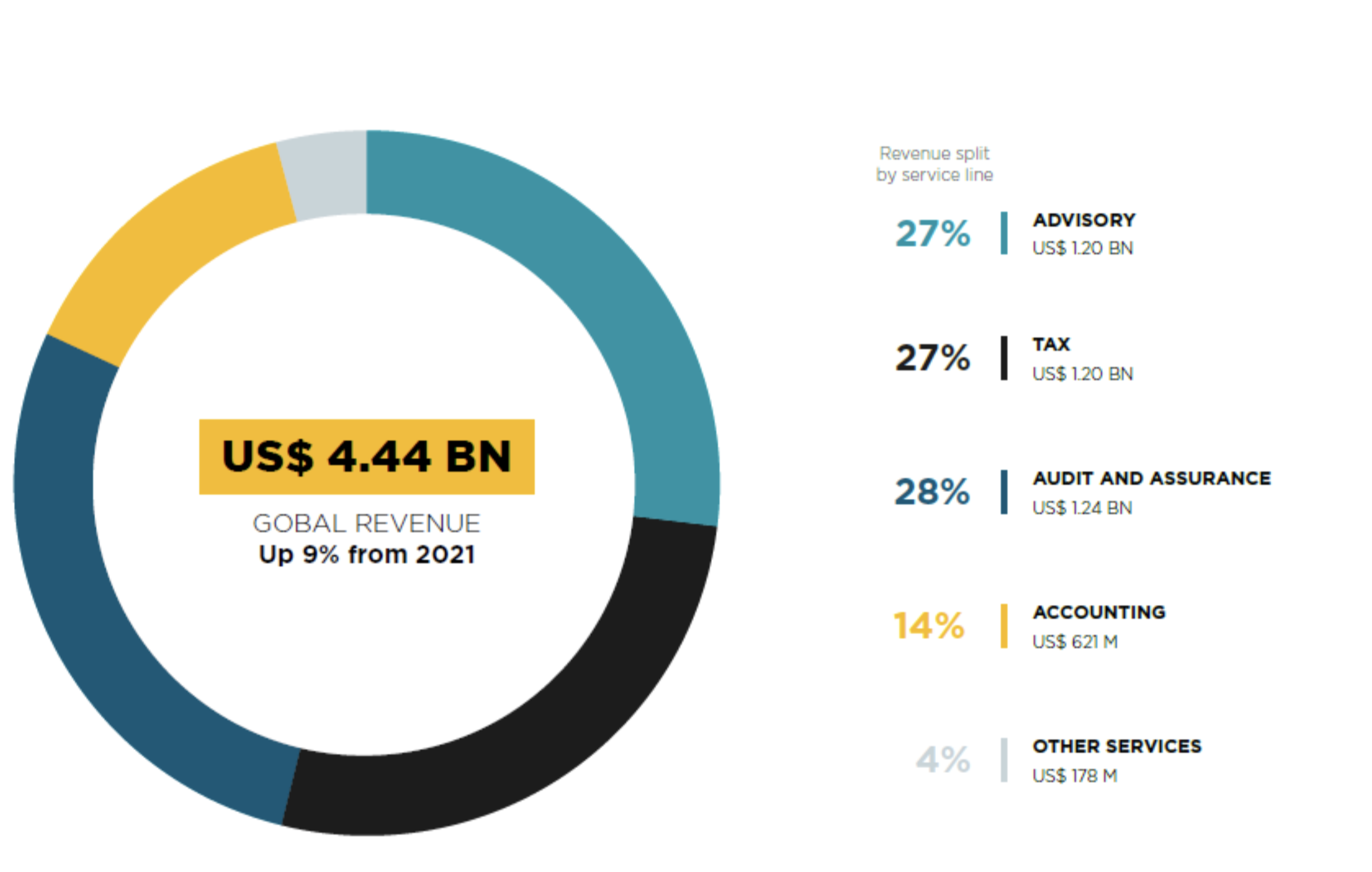 In 2022 we launched the CRS strategy which was aimed at building businesses based on integrity, responsibility, emphasizing environmental and social issues, corporate governance and inclusion. In the same year, IAB gave us the award "Network of the Year" due to profitable growth strategies in strategic and operational areas, that is, due to substantial growth during 2021...
The growth of HLB International is due to the efforts of the entire global network, implementation of strategies based on trends, reaching a combined global income of US$ 4.44 BN. Likewise, the consulting service presented a growth of 27%.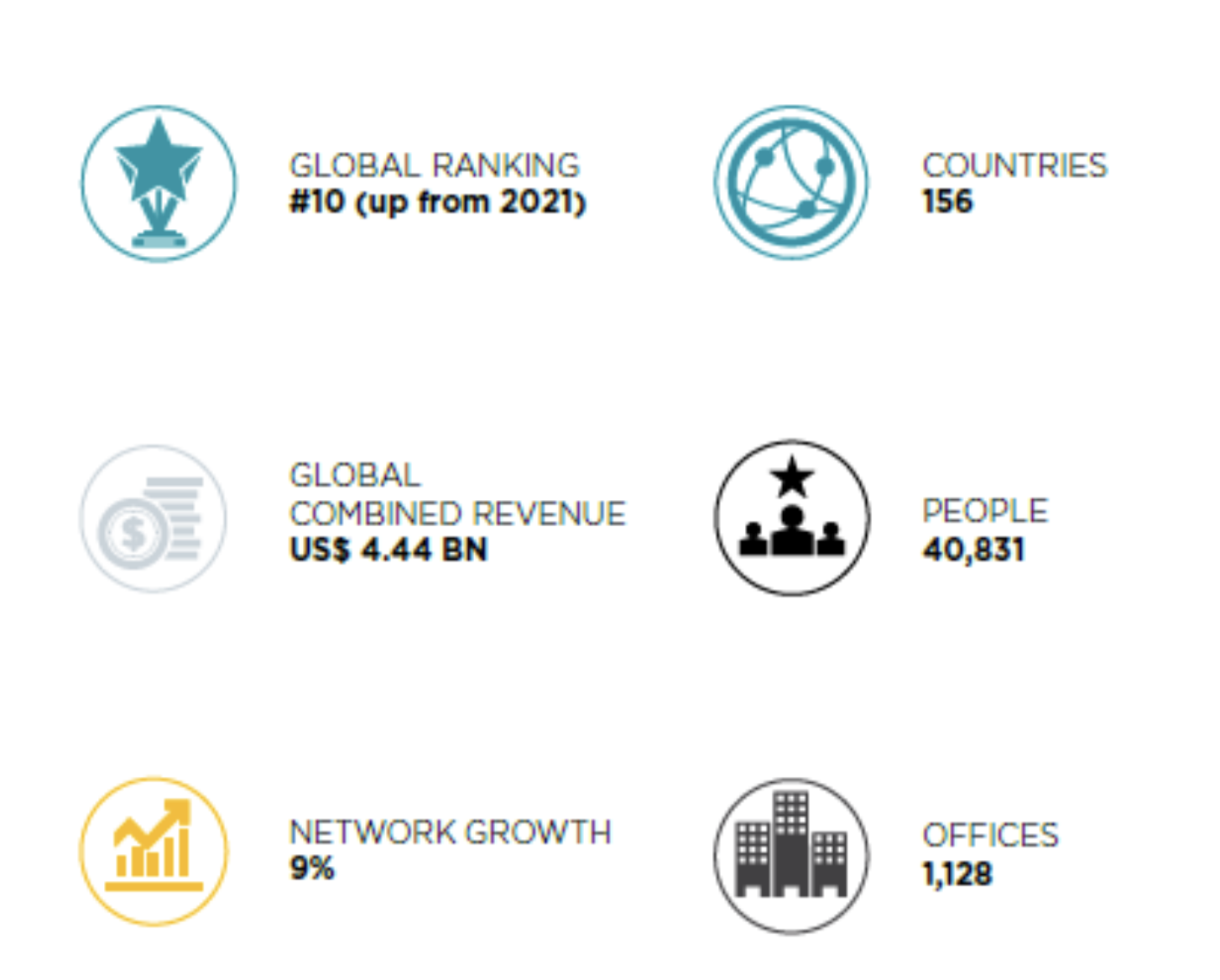 Therefore, the IAB ranks HLB International, a global network of independent accounting and advisory firms, 10th worldwide.
Here is a brief analysis of the growth of the network:
Information taken from the Annual Global Review 2022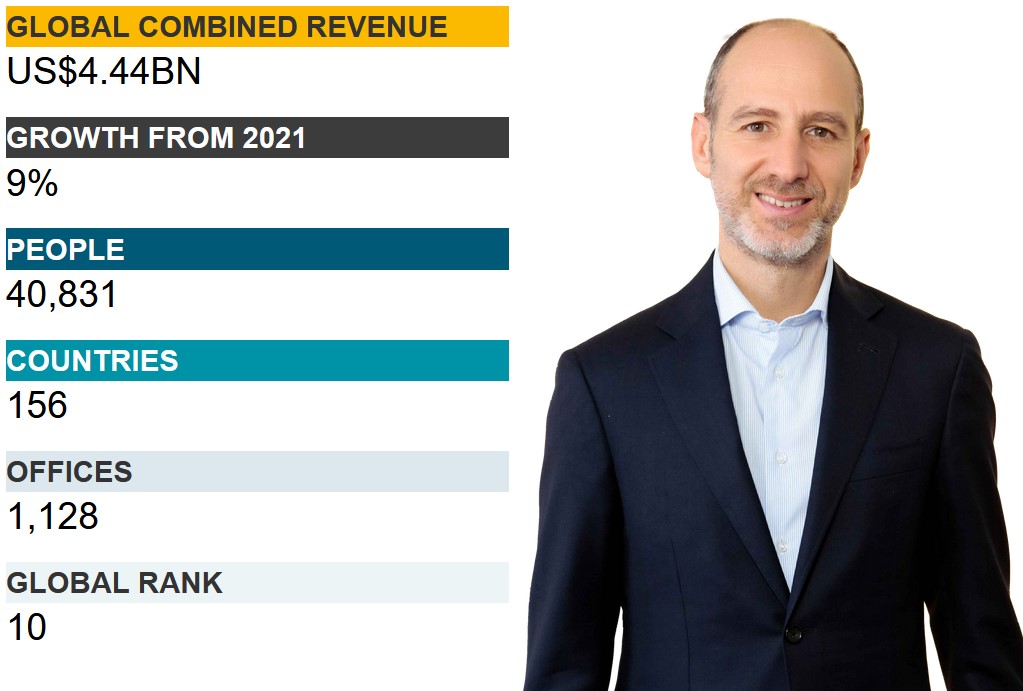 The experience and trust that we generate through the services we offer has allowed us to take firm steps. We are proud to be HLB!
Information taken from: https://www.hlb.global/about-us/annualreview/
Download the full Global Annual Review report: HLB_Global-Annual-Review-2022.pdf