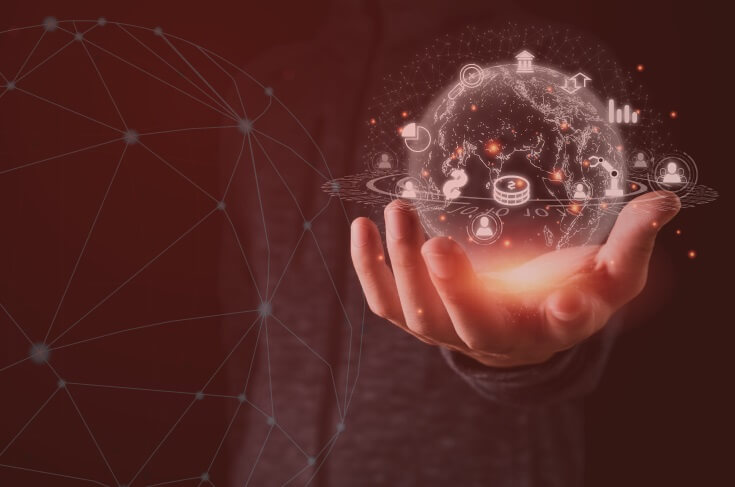 Vision
To be a leading Firm, which provides innovative and quality services, through highly trained, motivated personnel aligned with our institutional values, which allows sustained and profitable growth.
Mission
Provide excellent services in auditing, tax and business consulting through innovative, efficient and profitable management, which allows the professional and economic growth of each of its members.
Our values
HLB's six values and behaviours help us realise our purpose through our everyday interactions. They are a key component in how we execute our business strategy and unlock innovation and growth.
INNOVATION
We empower change and innovation

Our culture invites people to be innovators, regardless of their position within the organisation. We believe that empowering our people to drive change and adopt an innovative mindset helps find better solutions for the future.
TRUST
We foster trust and transparency

We foster trust and transparency In our profession, trust and transparency are foundational values we foster dearly. We adhere to the highest professional standards. We believe in doing the right thing and conduct business with dignity and integrity.
SUSTAINABILITY
We work together to create sustainable value

Our 'together we make it happen' philosophy is deeply rooted in our culture. We collaborate across teams and across borders to create long-lasting value for our clients and everyone else in our ecosystem.
KINDNESS
We lead with kindness and professionalism

People are at the heart of what we do. In a people business like ours, we believe that leading with empathy helps to create a professional environment in which people are at their best. We bring a personal touch to business.
PASSION
We help people thrive and pursue their passion

People are at their best when they are passionate about their work. We care about the personal and professional development of our people. Helping them thrive at work and outside of work enables us to deliver value and foster a culture of excellence.
LEADERSHIP
We are not afraid to explore the unknown and boldly lead the way

We challenge the status quo and aim to lead by example. By focussing on the future we want to create for the next generations to come, we make bold choices and aim for ambitious, sustainable objectives.